A MAJOR LEAGUE PLAYER IN TODAY'S GAME.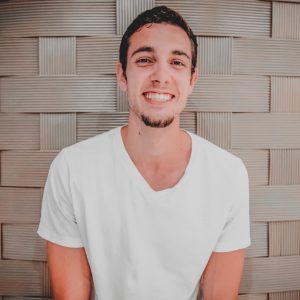 Digital Network Marketing Trainer
Alex Lombard is a Public Speaker and one of the most sought after Digital Business Coaches for Network Marketers.
He is the Co -founder of Invigor8 a digital marketing agency, which after only 2 years, will do $2 million in revenue in 2019.
He is the CEO of Visionwall INC – an Instagram company which boasts 1 Million followers on Instagram.
Between his brands (@visionwall @the.success.club @invigor8.official) Alex has a personal network of over 40M on Instagram and has been specializing in and training Network Marketers on utilizing Instagram for over 5 years.
He has been Featured in Kivo Daily, Thrive Global, MSNBC, Huffington Post and more for both his success at such a young age, as well as the quality of his trainings in helping his audience adopt Instagram and other social media platforms as the powerful tools they are for this new era of network marketing.
His value add and knowledge of Facebook and organic Instagram growth and engagement is 'best in class' for both the uninformed, intimidated newbie or advanced Veteran alike.